External Advisory Board
The Department of Chemistry & Biochemistry, Charles E. Schmidt College of Science at FAU is proud to introduce the Members of its External Advisory Board.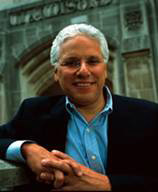 Richard DiMarchi is the Linda & Jack Gill Chair in Biomolecular Sciences and Professor of Chemistry at Indiana University. He is a retired Group Vice President at Eli Lilly & Company where for more than two decades he provided leadership in biotechnology, endocrine research and product development. He co-founded and currently serves as the Chairman of the Board of Ambrx, Inc. He previously served as a board member to the biotechnology trade group BIO and the American Peptide Society, as well as such companies as Millennium Biotherapeutics and Inproteo. He is a current Board Member of Isis Pharamceuticals and scientific advisor to Alba Inc., Epitome Biosciences, Kai Pharmaceuticals, Semafore Biotechnologies, 5AM Ventures, and Twilight Ventures.
Claudia Hillinger is the Representative of the Max Planck Society, Division of International Relations, responsible for establishing the Max Planck Florida Institute. Dr. Hillinger has been with the Max Planck Society since 1998 at the Max Planck Institute of Biogeochemistry in Jena, Germany where she was the Research Coordinator and Head of Central Scientific Laboratories and Technical Facilities from 2001-2008 and responsible for Institute Development from 1998-2001. Dr. Hillinger received her doctorate in biology from the Institute of Botany and Microbiology at the Technical University, Munich in 1996 and was a Research Group Leader there from 1996 to 1997.
Stanley Kim is a partner in the law firm of Ruden, McClosky, Smith, Schuster & Russell, P.A. After obtaining his Ph.D. in Microbiology and Immunology from the University of Miami, he attended law school at Suffolk University where he graduated at the top of his class. Dr. Kim has practiced law in West Palm Beach for over ten years. A registered patent attorney, he advises corporate, academic, and individual clients on all aspects relating to the development, acquisition, and use of intellectual property.
A registered patent attorney, Dr. Kim has extensive experience in assisting clients in procuring domestic and foreign patents in a wide range of disciplines including biotechnology, pharmaceuticals, organic and polymer chemistry, nanotechnology, medical devices, diagnostic assays, surgical tools, prostheses, complex machines, business methods, computer-implemented algorithms, internet technologies and new designs. He also assists clients in securing trademark and copyright registrations, and in protecting trade secrets.
Dr. Kim also counsels clients in connection with technology transfer transactions such as licensing and joint ventures, intellectual property opinions and due diligence, strategic patent portfolio development, and intellectual property litigation matters. He has been named among Florida Trend's Legal Elite 2008.
Professor W. R. Roush is currently Executive Director of Medicinal Chemistry, Professor of Chemistry and Biochemistry and Associate Dean of the Graduate Program at The Scripps Research Institute, Florida. He obtained his BS from the University of California and Ph.D. from Harvard University in 1977.
He is currently anAssociate Editor, Journal of the American Chemical Society and serves on the Editorial Boards of Organic Letters, Chemical Biology & Drug Design, Beilstein Journal of Organic Chemistry, Organic Reactions, and Encyclopedia of Reagents for Organic Synthesis, Organic Syntheses and is on the Board of Directors of Organic Reactions, & Organic Syntheses.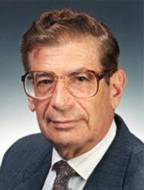 Herbert Weissbach, Ph.D is a Member of the National Academy of Sciences and a Fellow of the American Academy of Microbiology. He currently serves as a Distinguished Research Professor and is Founder and Director of the Center for Molecular Biology and Biotechnology in the Charles E. Schmidt College of Science, Florida Atlantic University.
Dr. Weissbach obtained his Ph.D in biochemistry from George Washington University and spent 16 years in research at the National Heart Institute of the National Institutes of Health. He was instrumental in establishing the Roche Institute of Molecular Biology in 1967 and became Director of the Roche Institute and Research Vice President of Hoffmann La Roche in 1983. He served on the HealthCare Ventures Scientific Advisory Board (1991-1994) and on the Board of Directors of the Foundation for Advanced Education in the Sciences at the National Institutes of Health (1992-1996). He is currently on the Board of Directors of Savient Pharmaceuticals, Inc.
Over the years his research interests have mainly been in the areas of enzymology, protein synthesis and regulation of gene expression. Dr. Weissbach has published more than 400 articles and edited 5 books. He has received numerous awards and honors including the ACS Enzyme Award, the Townsend Harris Award from City College, the Distinguished Alumni Award from George Washington University and has been listed in the top 300 most cited authors (1961-1976).
Dr. John Wiesenfeld
He obtained his MA in Chemistry from University of Cambridge and Ph.D. from Case Western Reserve University in 1969. He is a Professor Emeritus of Chemistry and Biochemistry in the Charles E. Schmidt College of Science. He has been a Professor and Vice President for Academic Programs and Planning Cornell University for over a decade.
Dr. Wiesenfeld has written extensively for a wide range of publications and has lectured frequently at corporations and universities in the United States and Canada.