Patent Approved for Novel Intranasal Drug Delivery Platform
January, 2023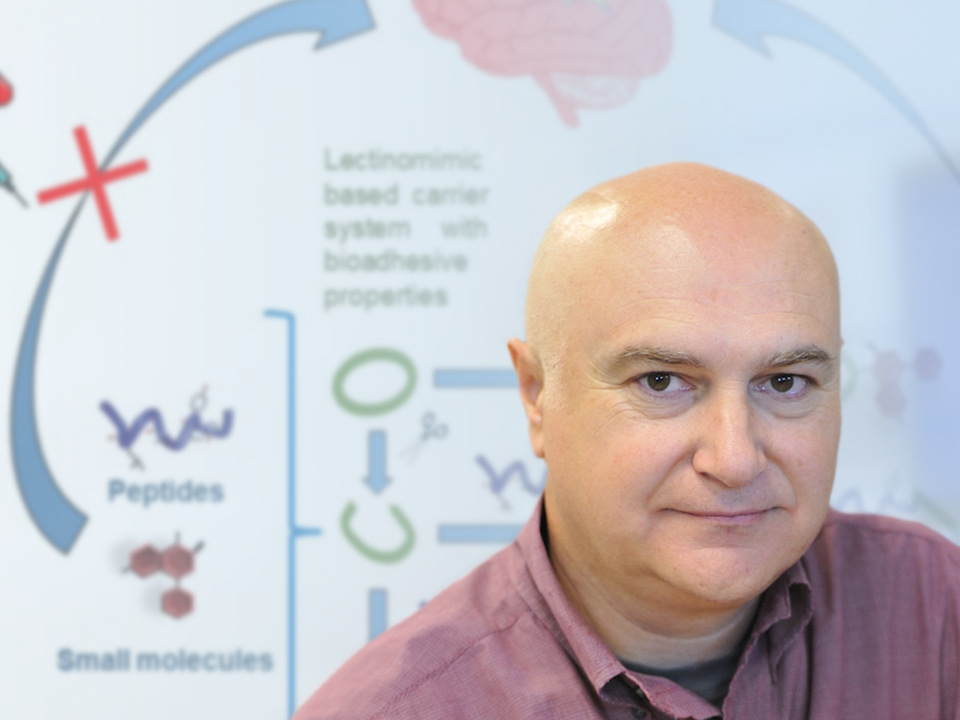 Congratulations to Predrag Cudic, Ph.D., professor and associate dean for research in the Schmidt College of Science's Department of Chemistry and Biochemistry, who had a novel intranasal drug delivery platform approved by the U.S. Patent and Trademark Office. The newly patented method promises to aid in the treatment of brain and central nervous system diseases.
"The prospect of potential commercialization of academic research is very exciting," said Cudic. "A patent is important indicator of innovation, and it is good to see that non-academic organizations recognize our work."
Treatment of these diseases is often challenging due to the inability of many therapeutic agents especially hydrophobic and large molecular weight drugs such as peptides, to cross the blood-brain barrier (BBB) and blood-cerebrospinal fluid barrier (BCB). Thus, conventional oral and intravenous drug delivery methods are largely inefficient.
Alternatively, intranasal administration may enable these therapeutic agents to directly enter the brain by bypassing the BBB and BCB, avoiding systemic circulation of the drug. To improve intranasal delivery of therapeutic peptides to the brain, Cudic and co-inventor Jay McLaughlin, Ph.D., from the University of Florida, have developed an innovative strategy based on grafting a bioactive sequence into the scaffold of a cyclic peptide exhibiting bioadhesive properties and demonstrated its feasibility.
The researchers selected the naturally occurring cyclic peptide odorranelectin (OL) as a carrier molecule. Exhibiting lectin-like properties, OL preferentially binds to the L-fucose and to a lesser degree D-galactose and N-acetyl-D-galactosamine, which are widely distributed on the olfactory epithelium of nasal mucosa, suggesting a possibility for extending the peptide's residence time in the nasal cavity to facilitate increased adsorption in the brain.
Click here to view the U.S. Patent and Trademark report.